Netflix akan menghadirkan film dokumenter terbaru berjudul Ice Cold: Murder, Coffee and Jessica Wongso pada 28 September 2023. Diproduksi bersama Beach House Pictures, salah satu rumah produksi independen terbesar di Asia, film ini menyoroti salah satu kasus hukum yang paling menarik perhatian di Indonesia, yaitu pembunuhan Mirna Salihin oleh Jessica Wongso yang merupakan temannya dan kini menjalani hukuman penjara.
Rangkaian persidangan kasus ini menjadi yang pertama disiarkan secara langsung di berbagai stasiun televisi Indonesia serta diliput secara intens oleh media massa nasional dan internasional. Pembuat film dari Beach House Pictures berhasil mendapatkan akses untuk mewawancarai langsung Jessica, warga Australia yang vonis hukumannya didukung oleh bukti dari polisi negara tersebut.
Dalam video trailer yang diluncurkan pada hari ini, tampak sejumlah wawancara eksklusif yang dilakukan dengan beberapa narasumber, termasuk ayah dan saudara kembar Mirna Salihin, pengacara Jessica, jurnalis yang mendalami kasus tersebut, hingga bagaimana saat itu kasus ini begitu ramai diberitakan oleh media massa Indonesia dan internasional.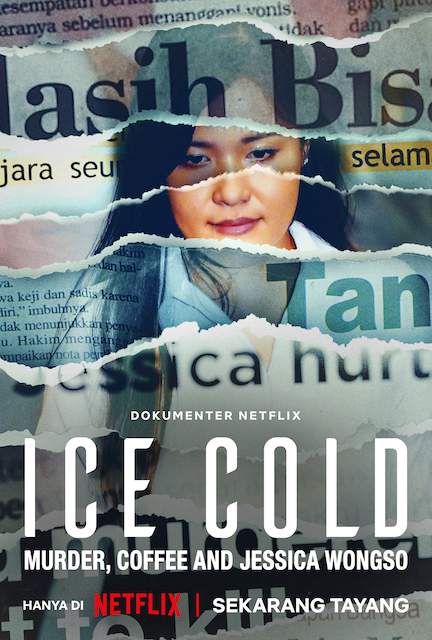 Jangan lewatkan Ice Cold: Murder, Coffee and Jessica Wongso yang akan segera tayang, hanya di Netflix!